Last week I shared my first chunk of summer reading books. Here's the next installment.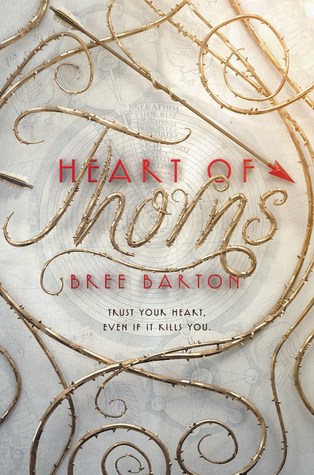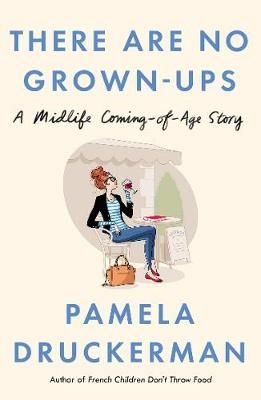 Heart of Thorns by Bree Barton. YA. The prologue to this ARC says, "Once upon a time, in a castle carved of stone, a girl plotted murder." I'm in. Read my Teen Librarian Toolbox review here. 
Storm-Wake by Lucy Christopher. YA. Shakespeare's THE TEMPEST in a post-apocalyptic world. Dark, dense, and challenging.
Zebrafish: SPF 40 by FableVision team. Middle Grade. Great art in this graphic novel, but the story feels all over the place and doesn't go anywhere satisfying.
There Are No Grown-Ups: A Midlife Coming-of-Age Story by Pamela Druckerman. ADULT. A meditation on what it means to be in your 40s? Yep, sounds like required reading at this stage of life.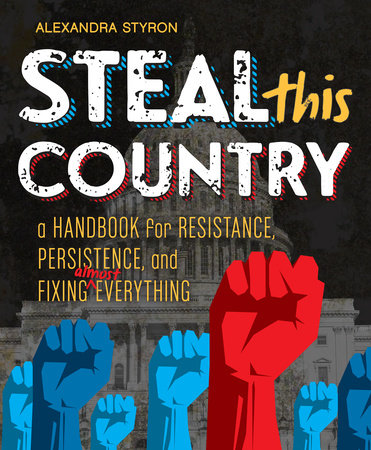 Heretics Anonymous by Katie Henry. YA. A bunch of misfits find each other, and some trouble, while at a Catholic school they all feel on the fringes of. Loved it.
All We Ever Wanted by Emily Giffin. ADULT. I always enjoy her books. The main character reexamines what she wants out of life after having to take a hard look at the actions of her son and her husband.
Mary Shelley: The Strange True Tale of Frankenstein's Creator by Catherine Reef. YA. Great biography of Shelley, whose life was just as dark and dramatic as you'd expect.
Steal This Country: A Handbook for Resistance, Persistence, and Fixing Almost Everything by Alexandra Styron. YA. Essays, interviews, photos, comics, and plenty of tips for action and allyship. Intersectional and thorough.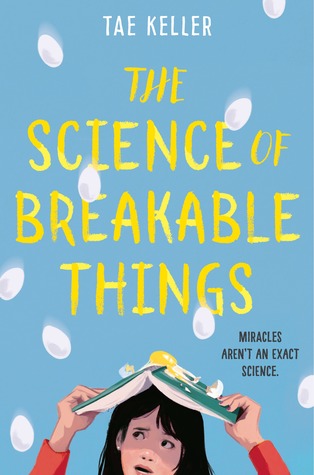 Darius the Great is Not Okay by Adib Khorram. YA. Mostly takes place in Iran. Really great look at fitting in and finding yourself.
Not the Girls You're Looking For by Amirah Mae Safi. YA. Iraqi American main character. Examines friendship and complicated family relationships. A little slow.
Love Double Dutch by Doreen Spicer-Dannelly. Middle Grade. A fun, fast read about overcoming obstacles and making new friends on the path to a double dutch championship.
The Science of Breakable Things by Tae Keller. Middle Grade. Compassionate and supportive look at the ways families can be affected by mental illness. Very necessary addition to the small field of MG books about mental health.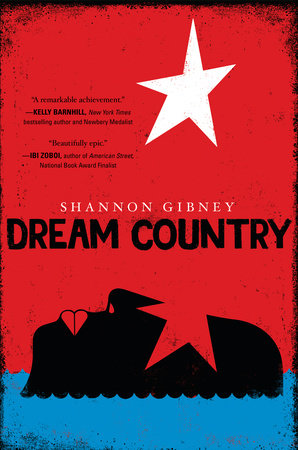 Where the Watermelons Grow by Cindy Baldwin. Middle Grade. Della's mom stops taking her meds for schizophrenia and Della, who feels responsible for her mother's illness, tries to find a cure. Empathetic and quiet.
The Jigsaw Jungle by Kristin Levine. Middle Grade. A mystery with a complicated story about identity and sexuality behind it.
You Think it, I'll Say it by Curtis Sittenfeld. Adult. Short stories. Fantastic. One of my favorite reads of the summer.
Dream Country by Shannon Gibney. YA. This Minnesota author's book moves between the United States and Liberia and covers multiple generations. Review to come on TLT closer to the September pub date. Brace yourselves—this book is phenomenal.
Paper Girls volumes 1-4 by Brian K. Vaughn. YA. Comic books. 80s setting, badass girls, wormholes, monsters, mind-bending plot, plenty of action, and great art. LOVE.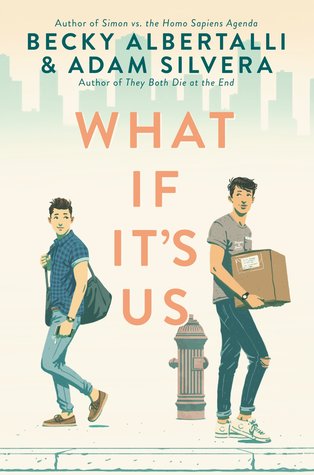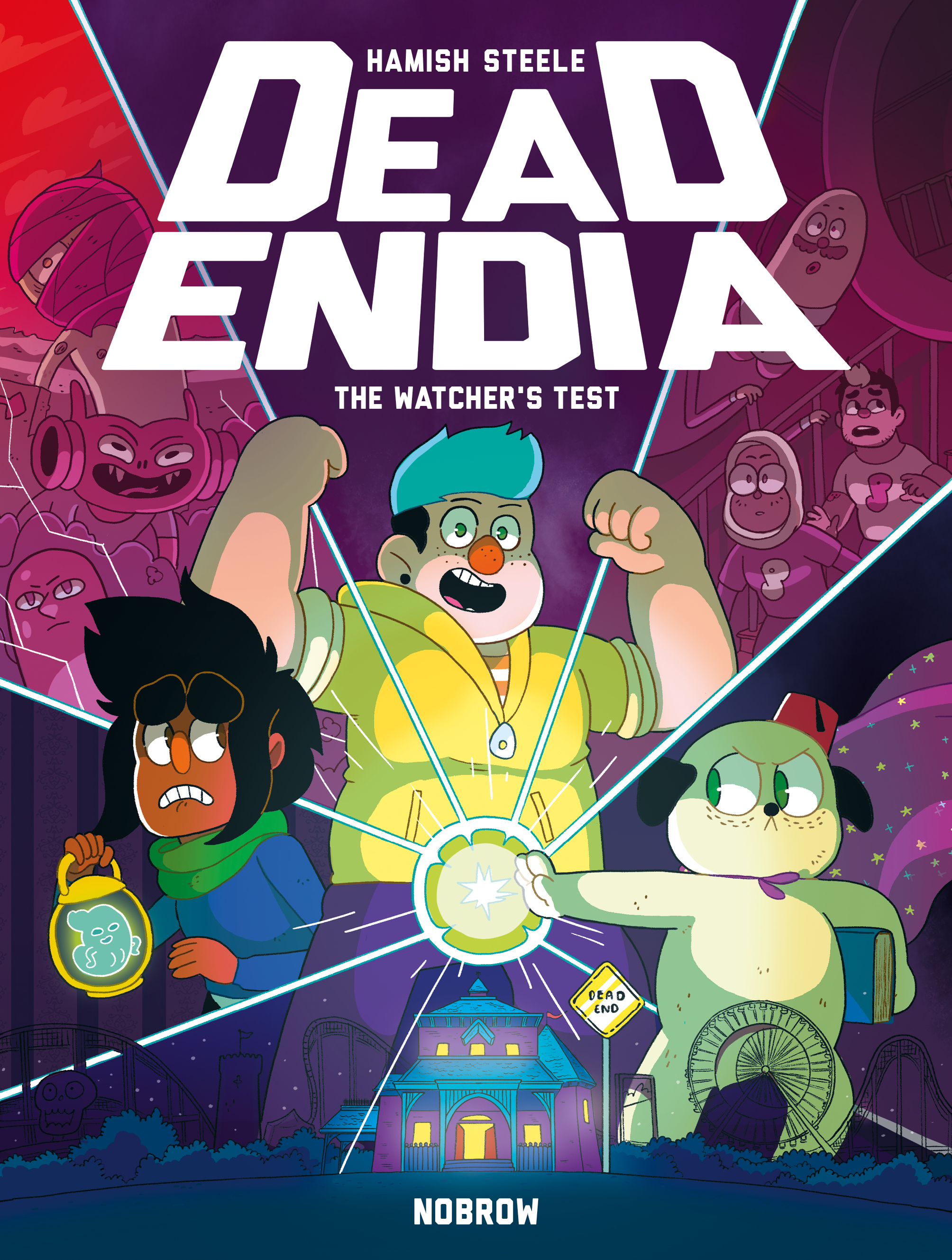 500 Words or Less by Julian Del Rosario. YA. Main character writes college admissions essays for her classmates, learning about them and about herself in the process.
What If It's Us by Adam Silvera and Becky Albertalli. YA. Can't go wrong with a book by these two. Cute story about missing and making connections.
Lost Soul, Be At Peace by Maggie Thrash. YA. A compelling and surprisingly deep story about the things we lose, the things we find, empathy, connection, and family in this graphic memoir about depression and family history.
Deadendia: The Watcher's Test by Hamish Steele. YA. Can I marry this book? Fantastic graphic novel about a trans young adult, a talking dog, and a portal full of demons. Amazing.