Summer is waning, but I'm still going strong on my summer reading pile. I've  read 67 books so far and hope to squeeze in maybe 20 more. Have I done anything else this summer, you may ask? Sure. But who cares about that stuff—summer is for reading as much as humanly possible (more, ideally) and staring at dachshunds. Busting my ankle definitely helped me burn through my TBR pile. Here's the first chunk of what I read this summer—more posts forthcoming.
Calypso by David Sedaris. ADULT. It's possible I've read every word he's ever written. The flap copy says, "This is beach reading for people who detest beaches, required reading for those who loathe small talk and love a good tumor joke." Nothing on earth may have ever spoken to me more or made me feel more seen. Already have our tickets to see him in April 2019 in Minneapolis.
Cut by Patricia McCormick. YA. First read this back when it came out in the early 2000s. Read it this time for the selective mutism rep for research reasons.
The Thing About Jellyfish by Ali Benjamin. MIDDLE GRADE. This one does double duty—read it for the selective mutism rep and because it's a Division II Maud Hart Lovelace Award nominee. A moving examination of grief, loss, friendship, and healing.
The Cardboard Kingdom by Chad Sell.
MIDDLE GRADE.  This is a really excellent book with one of the most diverse groups of kids I've seen in a children's book in a long time. A surefire hit with the graphic novel crowd.
(LINK TO TEEN LIBRARIAN TOOLBOX REVIEW)
My So-Called Bollywood Life by Nisha Sharma. YA. A cute, fun read about love, fate, and prophecy. Lots of drama and scheming.
The Way You Make Me Feel by Maureen Goo. YA. Legit hilarious book. Great main character who loves snark and pranks, but manages to eventually be introspective and grow.
Social Intercourse by Greg Howard. YA. Rom-com with potential, but the book fell flat.
From Twinkle, With Love by Sandhya Menon. YA. Cute romance with lots to relate to re: romance, crushes, ambitions, and popularity.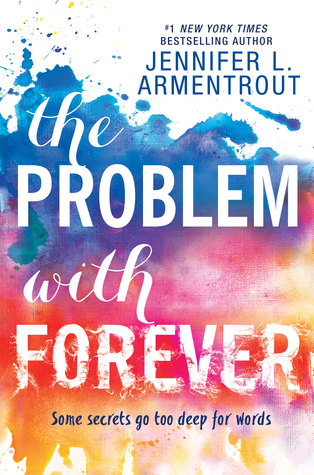 The Problem With Forever by Jennifer Armentrout. YA. Read for selective mutism rep. A compelling if overlong look at trauma and at relationships.
You Were Here by Cori McCarthy. YA. Broken record—read for selective mutism rep. I couldn't read any of these books while drafting my current novel, but now that it's been through sensitivity readers and is in revisions, I could burn through much of my list. A sister tries to deal with her brother's death through urban exploration and wild, unsafe stunts. Told through multiple viewpoints and in multiple formats.
How Hard Can It Be? by Allison Pearson. ADULT. Follow-up to I Don't Know How She Does It. Exhausted mother of teens goes back to work as her life basically falls apart around her. Oh, and she's pretending to be a decade or so younger than she really is. Good fun.
The Partly Cloudy Patriot by Sarah Vowell. ADULT. Essays. Picked it up for $1 at a book sale. Can't go wrong with Vowell's witty commentary.
Brain Camp by Susan Kim, Laurence Klavan. YA. Graphic novel. "Losers" get sent to a camp with a horrifying, and disgusting, secret. I wanted to like this, but found it terrible.
Chaotic Good by Whitney Gardner. YA. Story about a clever, feminist, cosplaying geek girl. Totally loved it.
All Out: The No-Longer Secret Stories of Queer Teens Throughout the Ages edited by Saundra Mitchell. YA. Stories of love, identity, exploration, and adventure in various places and times.
The Place Between Breaths by An Na. YA. A powerful look at schizophrenia. A short but demanding read.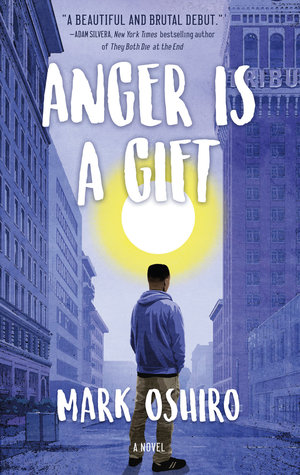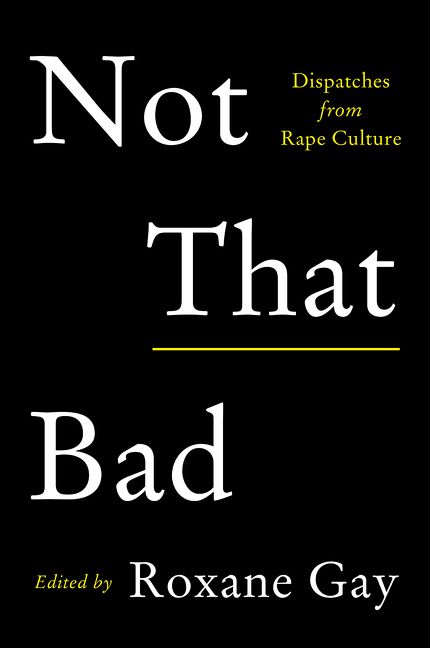 Anger is a Gift by Mark Oshiro. YA. An intense look at racism, police violence, and mental health. Powerful.
Not That Bad: Dispatches from Rape Culture edited by Roxane Gay. ADULT. Anthology of pieces about harassment, rape, and rape culture. Not easy to read, but important.
Fence Volume 1 by C. S. Pacat. YA. Graphic novel about an underdog who gets involved in the sport of fencing. Reviewed for School Library Journal, so that's all I can say for now.
Angelic Book 1 by Simon Spurrier. YA. Graphic novel about a post-apocalyptic world populated by animal-machine hybrids. Reviewed for School Library Journal, so that's all I can say for now.

Lovely, Dark, and Deep by Justina Chen. YA. Interesting look at chronic illness—the main character has photosensitivity.
Making Friends by Kristen Gudsnuk. Middle Grade. Graphic novel about finding friends even if you have to invent them. Will fly off the shelves. Great for fans of Telgemeier.
Two Dogs In a Trench Coat go to School by Julie Falatko. Middle Grade. Exactly what the plot sounds like it would be. Great silly and clever fun.
Mrs. by Caitlin Macy. ADULT. I always enjoy reading about the secrets and hijinks of rich people. The usual interpersonal drama mixed with a secret that affects nearly everyone in the story.